Happy Friday, sweet friends!
Since becoming a stay-at-home mom, my weeks aren't measured quite the same as they used to be when I worked full time, and counted down every day until the freedom of Friday. However, this week, I am glad that today is Friday. In honor of the best day of the week, I thought I'd share a few simple, happy things from this week.
Fun Weekend Plans
My sweet husband has the weekend off, and we are very much looking forward to it. Weekends that he is home are oh, so precious now. And this one is particularly exciting, seeing as how we actually have a fun date date with friends planned. It's been awhile since we've been able to fit a date into our hectic schedules, and even longer since we were able to join friends for a double date. You could say that we are much overdue.
Apple Pie
We indulged in some apple pie this week. Nothing says fall like apple pie, am I right? I had big plans for a homemade one, but the craving for it hit mid-week, and there was no way I was going to make a pie on a weeknight. So, we grabbed the second best thing - a Marie Calendar Dutch Apple Crumb pie. It's almost as good as homemade folks. Almost.
Thursday Night Shows
B and I enjoyed watching Scandal last night while we indulged in heaping scoops of our apple pie a la mode. Quiet house. Baby sleeping. Pjs on. Great tv. Yummy dessert. Our perfect night, indeed.
Soft Flannel Pants
Now that colder weather has arrived, I am loving the heck out of my pjs once again. Pajamas are never cozier than they are in fall and winter. I always love pulling out all my plaids and fun patterns. And I wouldn't mind adding these, these, these, or these adorable options to my pj drawer. I have quite the pj collection already, but I'm of the opinion that you can never have enough. I think it's safe to say that I might have a bit of an obsession...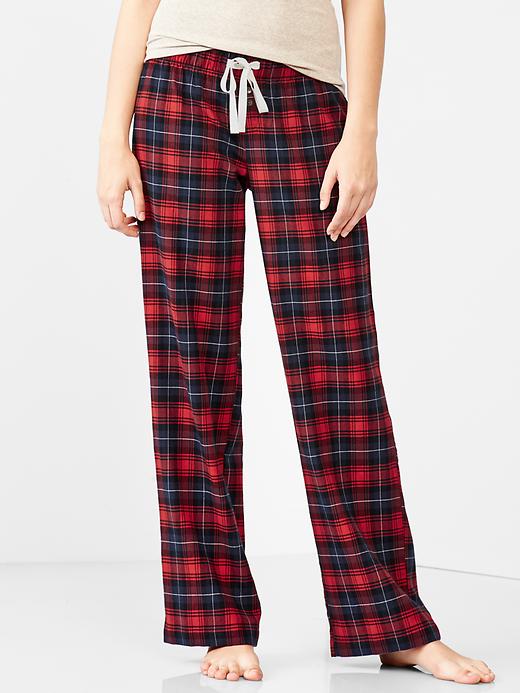 This Cute Little Bubble Butt
There's nothing more adorable than a sweet little baby booty in pj pants. I love seeing Caleb's chunky little legs in the long john style pajamas that we've bought for him. It always starts my day off on the right foot:)

(And side note, this pic is a sneak peek of his Halloween jammies, which I'll be sharing in the link-up next week!)
Alright ladies, so that's my five things for today. What have you got to share on this fabulous Friday? Check out the link-ups below and feel free to join in to share in the fun:)
Today, I am linking up with
Karli of September Farm
and
Amy of The Farmer's Wife
.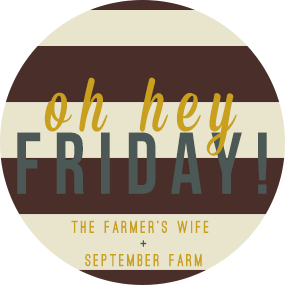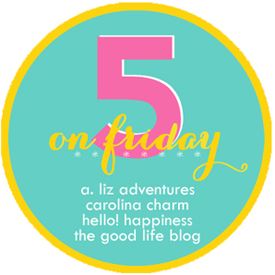 Image