Happy Friday, lovelies! We've reached the end of yet another week!
If you didn't get a chance to read my post yesterday on pursuing perfection, pop over a take a peek today. I posted later than usual yesterday, so just thought I'd note that today in case any of you missed it.
Today I am linking up with sweet Natasha at Hello! Happiness for some 5 on Friday fun. Here's my top 5 for this week:
1. Halloween Cards
Caleb has received some of the sweetest holiday cards this week - for Halloween, not Christmas (yet!) One from my sweet friend, Amy, and her precious family. Hi, Amy! And one from my sister, Caleb's aunt Jenna. It was so funny to see mail with Caleb's little name on it. Love.
2. Christmas (Movies) in Octobe
r
We've been watching some Christmas movies on tv lately. ABC Family has been playing them randomly, so we haven't actually meant to. But when we come across one, we immediately stop channel surfing to watch. So far, we've watched Home Alone, Home Alone 2 (Lost in New York is my personal fave), and Christmas Vacation. Classics. Getting so excited for the holiday season!
*Speaking of ABC Family, all you Christmas fanatics will love #5 down below!
3. Cute, Comfy, Cozy Shirts (The Triple C)
I am all about some comfy cuteness lately. And I've realized that I'm really lacking in this area lately - I've got all kinds of business casual tops. And date night tops. And trendy-cute tops. And workout tops and tees. But no simple, throw-it-on-for-Saturday-errands kind of tops. This needs to change. Here are a few I am considering making mine.
*Side note: Apparently I am having a love affair with grey.
4. A Short Friday.
I won't lie. I am pretty excited that I am done at noon today. I need some serious cuddle time with the little man, and that's all that's on the agenda for this afternoon. Can't wait.
5. This. Just this.
Click here for the full schedule.
And get excited.
Be sure to pop over to one of the blogs hosting this fun link-up and share this week's faves in the 5 on Friday!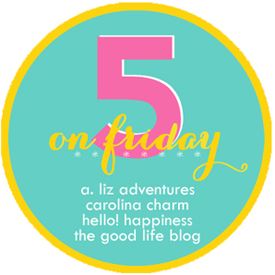 As a side note, would anyone be interested in a shop my closet event here on the blog? As mentioned in the clutter post I wrote earlier this week, my closet has been undergoing a complete overhaul. In the process, I have been finding shoes, clothing, bags and accessories that have never been worn or were only worn once. It's embarrassing really. Would anyone be interested in taking a look if I posted some of these items? I've seen other bloggers do this, and have picked up a few cute things this way, but just wasn't sure if this was something in which my readers would want to participate! Please share your thoughts on this!